Dear One, Sat Nam! Thess feelings are self-created and they come from your own negative thoughts circling round and round. The future does not exist yet. You create it with the thoughts you think, the words you speak and the actions you do.
Total trust in God and Guru is the answer. It becomes fixed inside of you, in your breath and in your heart at every moment.
How?
It is time to meditate. Don't say you cannot concentrate. You can do this meditation and it will clear your fear of the future and connect you to the flow of life through your heart.
Sit comfortably with your back straight but not tense. Rest the back of the left hand in the palm of the right hand. The right thumb nestles in the palm of the left hand and the left thumb crosses it. The fingers of the right hand curve around the outside of the left hand and hold it gently. Holding your hands in this way will give you a peaceful, secure feeling. Put this mudra over your heart with the palm-side resting against your chest.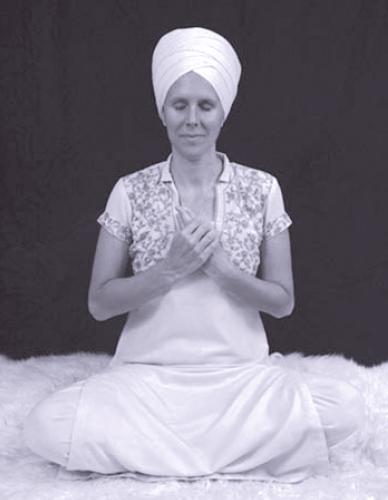 The crossed thumbs neutralize your mind's frantic calculations to avoid fear and pain. It is the calculations themselves that make you so anxious and get you out of touch with your intuition and your heart.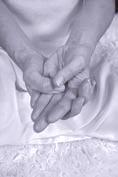 Now close your eyes and LISTEN. Breathe with a long slow breath and meditate on your favorite version of the shabd "Dhan, Dhan, Ram Das Gur Jin Siriaa Tinay Swaria." You can play it on your iPod, computer or however you like.
Here is a link to one of my favorite recordings of it. Download it and use it if you wish.
Turn up the volume! Breathe. Listen.
Start with 11 minutes and slowly and gradually work up to 31 minutes. When the Shabd ends, inhale deeply and then relax.
Guru Rakha, .....G