This sounds like something from a India Drama/serial. Reason why men and women is stuck infront of thier TV/laptops and watch those serials is because they can relate from real life. Those serials are probably based on real life.
In those serials, when the hero/heroine is suspicious of someone doing something bad like poisoning a family member or something similiar and confronts the suspect what does the suspect do? They deny and tell the hero that they don't have any evidance.
What do you think your fathers sisters will tell you if you confront them?:
The same thing.
You can't change your father's sisters, but you can change yourself and clean your heart and mind.
I think you mother is right. Here are couple of links which talk's about this issue. Watch and listen to them in order:
BLACK MAGIC AND SIKHISM - YouTube Video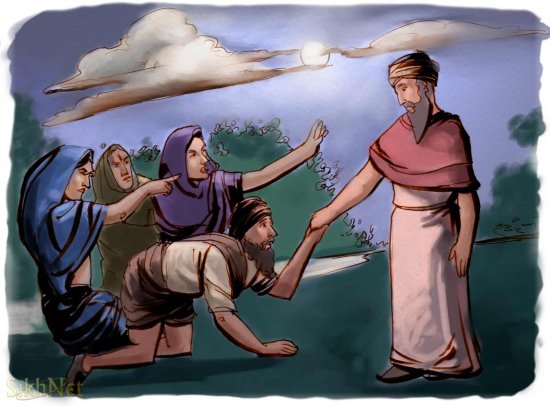 Guru Nanak and the Queen of Black Magic - Sikh Audio Story
In the end of the story Guru Nanak tells the Queen and the villagers:
"Listen, you have used your powers for mischief. You have not helped people. Stop tricking people and start saving them. God is inside us. Give that to people. Do your duties well. Show love to people. Meditate on God in your hearts and bring this cozy loving God to every house. This way you will be in bliss when you drop your bodies and go to the next realm. It will bring glory to your soul and light to the world."
You don't have to be a "gursikh" in order to change things, start with amritvela.
Amritvela - YouTube Video
And make small changes, instead of waking up 3-4 am everyday, wake up 30 minutes earlier.
Good luck WJKK WJKF
/Cloud