**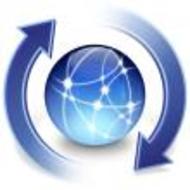 QUICK UPDATE
**
Hey, just wanna say. Since I don't have the privaligies in this forum yet too update through comments although I have a karma over 50+ here's an quick update!
Alot have happened in 8 months since then. Don't worry my dear sister's since I've turn inside myself and trying to do sadhana/amrit vela everyday! I have to practice what I preach right? Altough I've totally daily scheduele, but that's a diffrent topic.
I will just tell that this video is what I'm trying too live right now. This video was a deal-breaker for me.Money the New Spiritual Teacher Webinar - YouTube Clip Having thoughts on taking any job just to get money in my bank account even though it's compromising my values. Or someone that my parents want's me to be so that they can give me money. And as said in previous post I was very angry and frustrated on fear of money.
So my bad relationships, my bad health and not get any jobs made me forced to stop. And ask myself why can't get a job and what do I need to learn from these experiences? To heal myself I need to work hard.